BLC WALK GREAT BRITAIN FOR SEBASTIAN'S ACTION TRUST

| | |
| --- | --- |
| Type of post: | Fundraising |
| Sub-type: | Miscellaneous |
| Posted By: | Hazel Green |
| Status: | Current |
| Date Posted: | Sun, 22 Aug 2021 |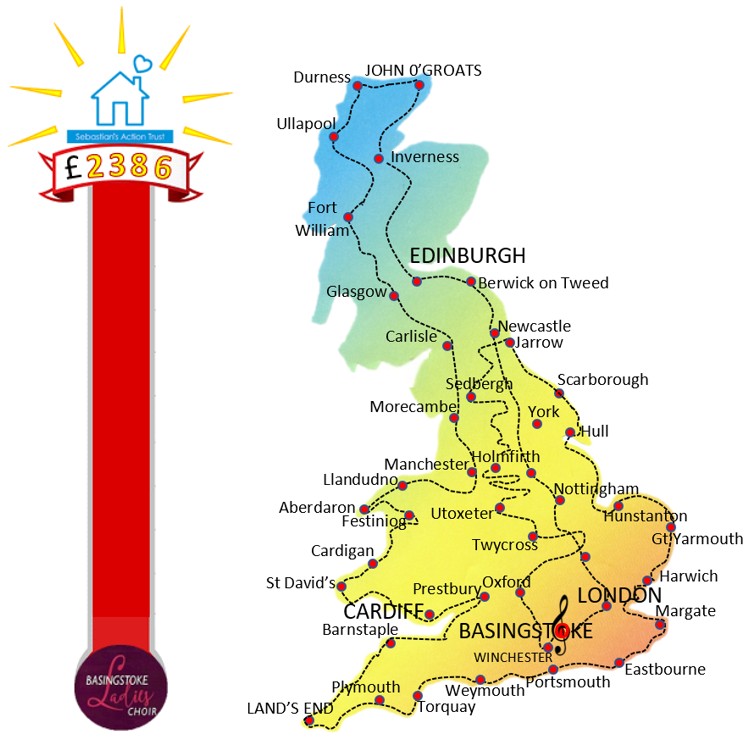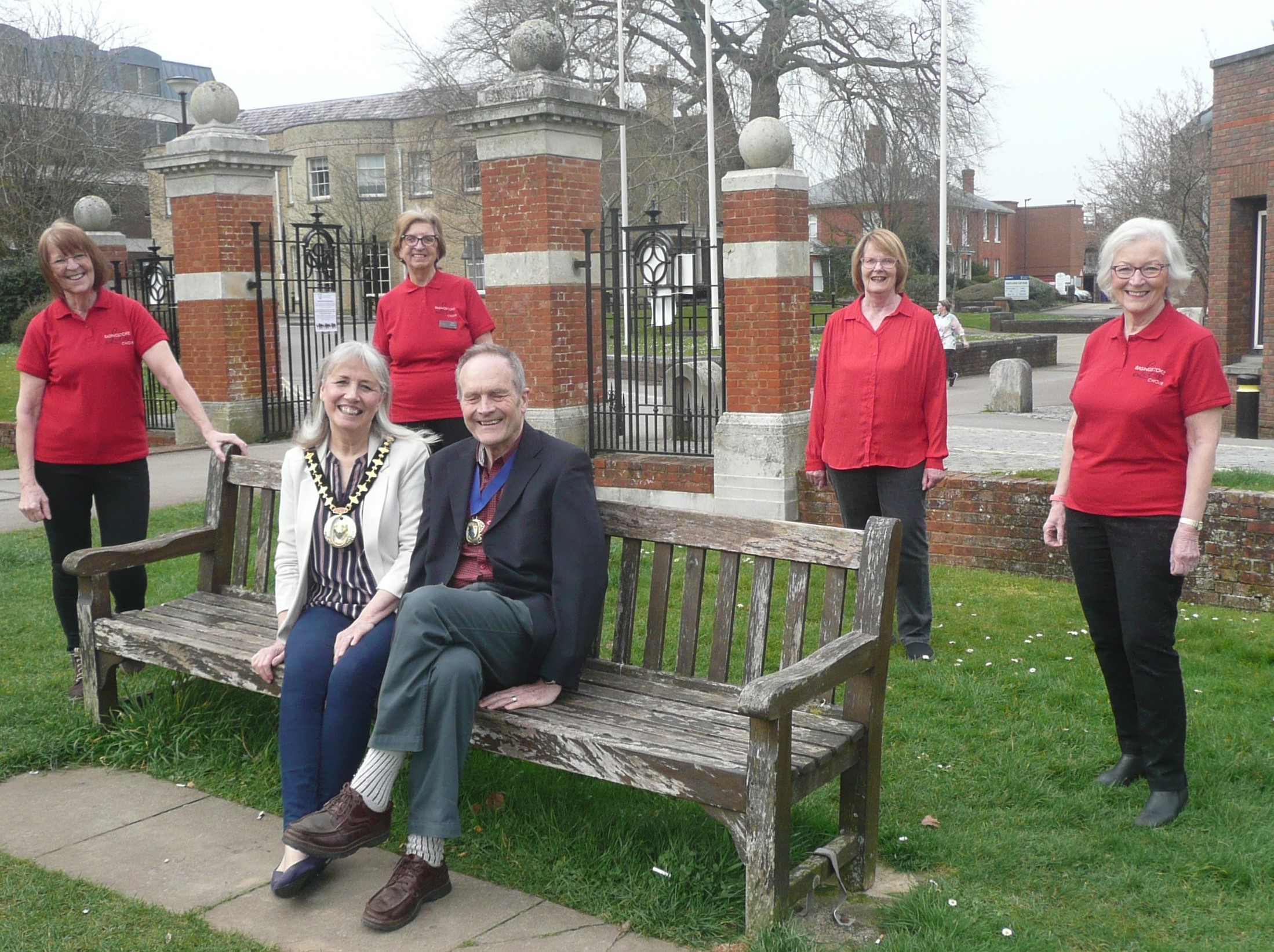 As we were unable to raise money through concerts due to Covid-19 we decided to do a virtual walk around Great Britain throughout the month of March to raise money through sponsorship for SEBASTIAN'S ACTION TRUST. They do amazing work supporting families of seriously ill children, walking alongside them from diagnosis, through treatment and beyond.

Starting from our rehearsal venue in Basingstoke, we headed towards London and then northwards all the way to John o' Groats. We had planned to walk 1000 miles but such was the enthusiasm of our walkers that by the end of the month we had covered 4,124 miles! On the way we had a virtual visit via Zoom with Prestbury St Mary's Choir and Barnstaple Male Choir. Family and friends joined us from various parts of the country, helping us to clock up the miles. We had over 60 walkers. Along the way we took photos of the places we walked through in our own locality. These are in our photo gallery.

On Wednesday 31st March members of the choir were greeted by the mayor, Cllr Diane Taylor and her Consort Andy Taylor at Memorial Park to mark the end of the walk and the fundraising effort. Cllr taylor said, " Very well done to the Basingstoke Ladies' Choir. This project combined exercise, targeted activity during the long days of lockdown and financial support for a superb charity. What a great achievement!"

We are very grateful to everyone who sponsored us and made donations which enabled us to raise £2,386. Due to the restrictions we have not been able to hand over the proceeds in person to Sebastian's Action Trust so although the money has been transferred we still hope to meet their team and have a traditional presentation.