---
SUMMER CONCERT 2023
Sat, 10 Jun 2023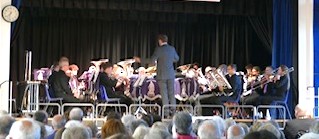 Our first performance with new MD, Clare Oliver, was a resounding success. With us for the evening were our guests, Wantage Silver Band under the baton of Paul Holland. Starting with 'Cantar!' sung in Spanish, Hampshire Harmony went on to sing a wide variety of music from sacred to modern and some old favourites but we also performed Africa and On My Own for the first time in concert. To end the first half, the choir sang Skyfall accompanied by the band. With Clare's energetic and excellent direction, along with our great accompanist, Jonathan Hedgecock, we sang confidently, treating our audience to an incredible range of beautiful singing.

Wantage Silver Band are a very talented band and have won many awards. We were delighted to have them as our guests. They played a broad range of works including some excellent solo sections.
The highlight of course was the premiere of composer, Gareth Trott's 'Do Not Go Gently', based on Dylan Thomas' poem 'Do Not Go Gently'. It was a wonderfully emotive solo played beautifully on the trombone by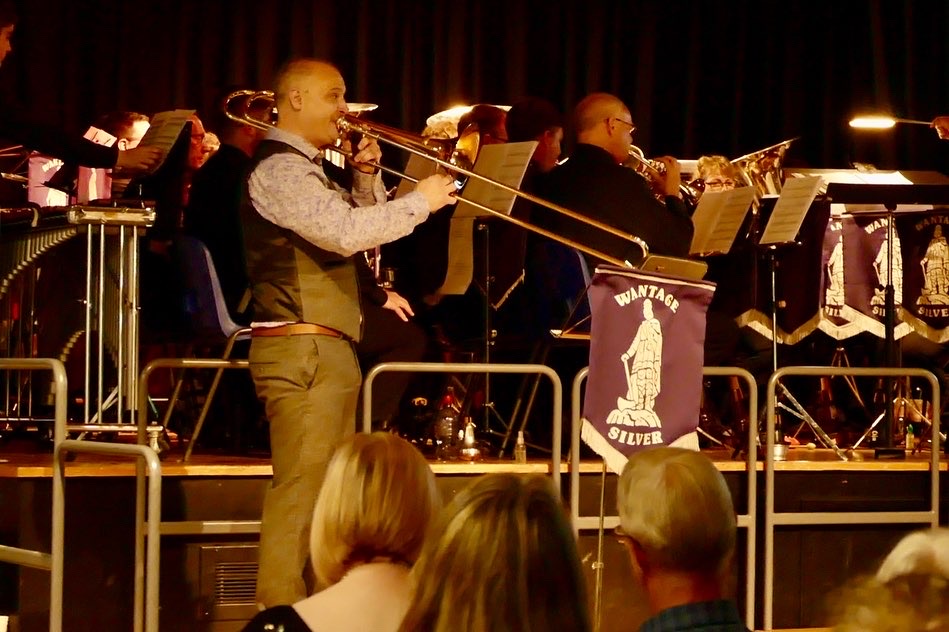 Jonathan Pippin while the gentle tones of the xylophone added magic in the background.
The evening concluded with enthusiastic audience participation in Jerusalem and Land of Hope and Glory from Pomp and Circumstance.
Our audience clearly enjoyed the concert and have been full of praise. We were also delighted to be joined for the evening by the Mayor of Basingstoke, Councillor David Leeks and his wife Amanda. It was a great way to celebrate our first year under our new name of Hampshire Harmony and our first concert with Claire Oliver as our MD..