Congratulations to our new MD, Clare Oliver, on a wonderful concert!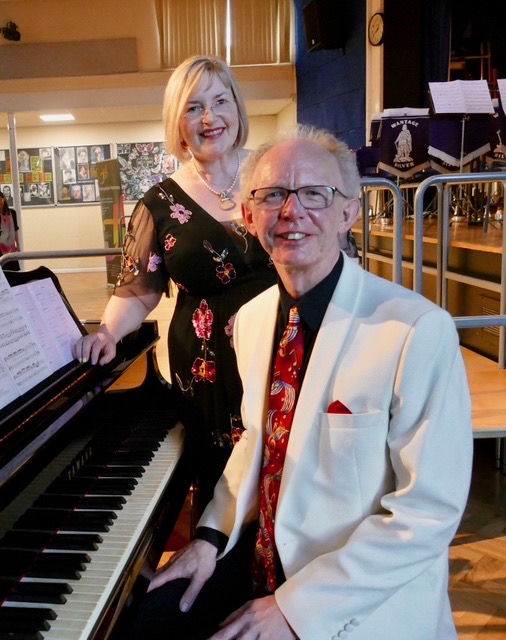 | | |
| --- | --- |
| Type of post: | Public News Item |
| Sub-type: | Miscellaneous |
| Posted By: | Joanne Emerton |
| Status: | Current |
| Date Posted: | Tue, 13 Jun 2023 |
It's hard to believe that it's only three months since Clare took over as the new Music Director of Hampshire Harmony on 6th March! Others may have been daunted by the task of getting a new choir (who had been without a permanent MD for several months) ready for their annual concert in just thirteen weeks, but Clare appeared to relish the challenge, throwing herself into rehearsals and training days with her infectious energy and sense of fun.
The choir quickly responded to Clare's approach and our enthusiasm and renewed self-confidence, together with an elevated standard of singing, were evident in our performance at our annual concert at Aldworth School on 10th June where we received so many compliments from the audience. We shared the stage with the very talented Wantage Silver Band and all agreed that the concert was a resounding success! We're looking forward to a return concert with them on 16th December.

So thank you, Clare, from all of us in Hampshire Harmony, You have been a breath of fresh air and we can't wait to see what comes next!